What I can do for you: I am an agressive listing agent at Railey Realty, who provides the most services to get your home sold.
The first step in my marketing is a professional photo shoot. Photography is at the center of all my marketing. It is not only great photos but the right photos that are worth a thousand words and help increase the odds of getting your home sold.
I'm a paragraph. Click here to add your own text and edit me. It's easy.
The following information is provided by the Center for REALTOR® Development (CRD). (2018)
It might seem obvious—or go without saying—that good photography and videography are critical for your success as a real estate professional.
But when you dig into the numbers, just how much of an impact good visuals make borders on shocking. Check out some of these stats:
​
Homes with high quality photography sell 32 percent faster.

Homes with more photos sell faster, too. A home with one photo spends an average 70 days on the market, but a home with 20 photos spends 32 days on the market.

For homes in the $200,000 to $1 million range, those that include high-quality photography in their listings sell for $3,000-$11,000 more.
​
Eighty-seven percent of homebuyers who searched for a home on the internet found photos to be among the most useful features of REALTOR® websites, according to the 2018 NAR Profile of Home Buyers & Sellers.
​
In Looking at the stats the numbers reflect areas outside of Garrett County. As a secondary market our homes take unique marketing and take longer to sell.
​
​
The virtual tour is how most home buyers visit open houses these days .Instead of driving around Deep Creek Lake neighborhoods, they are browsing around neighborhoods on their computers.
​
Homes with Virtual Tours get substantially higher web hits and generate more out of the area buyers interest than homes without Virtual Tours. The bottom line is going to be the bottom line. Once a buyer is attracted to an area or a home, and contacts a Realtor, the Realtor will probably show them other similar properties to compare too.
My property websites are so much more than just a website to showcase a listing! I have a complete suite of marketing tools to choose from that not only helps me build you a nice web site but helps me get you web traffic to your website.
I want my listings to show at their best. It sets your home apart from your competition and tends to lead to a quicker sale, for more money. Many buyers are able to visualize changes that can be made to a home, but most see only what is right in front of them, right now. Home staging can start with decluttering and a deep cleaning of your home.
Over the past few years video is becomming more and more popular. It is predicited that in 2015 two thirds of the internet will be video.
When it comes to real estate, video has been shown to attract sellers AND buyers, boost listings and increase sales. Video is highly sought, and you've no doubt noticed that video results are appearing along with text results when you search for anything in Google or other search engines these days. Like we've mentioned here before, by 2017 it's estimated that 74% of all Internet traffic in 2017 will be video. Using video to sell real estate can be the thing that sets you apart from your competition. Even though it's a proven factor, it's still highly underused as a tool. When people think of real estate video, they usually think of home walk-throughs and videos of property images. And that's definitely a big part of things. Videos like these are emotive and they give your website visitors a feeling of being there in the home, a feel for the flow and the personality the property has
​
It has always been my goal to work for the "best" and there is no question that I am working with the best real estate company to help my clients achieve their goals.
78% of salesperson who use social media outsell their peers. In my opinion this type of marketing is priceless.
These days, being active on social media is key for any business to connect with new people and strengthen bonds with existing contacts. It's a free way to market my business, build a personal connection with people and share resources that will help buyers and sellers get to know me before picking up the phone. It also is another form of marketing homes for sale or even vacation rental homes for rent.
What good is doing all this marketing but not know if it is working.
I track most everything I do for my clients. I can monitor other website activity, what photos are being looked at, how long someone stays on a site. It is smart advertizing and marketing.
Floor plans allow potiental buyers to go inside the house and do a virtuall walk through. I offer 3D floor plans, virtual staging floor plans.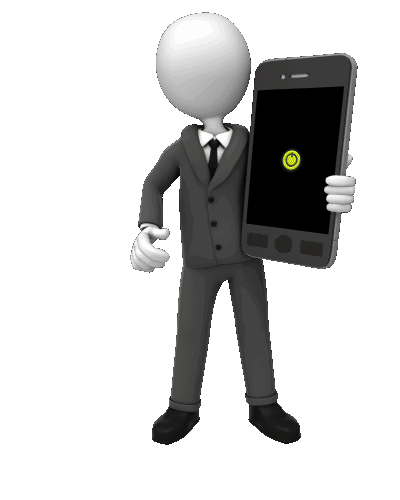 My cell phone is attached to me always. So are your buyers cell phones. Cell Phones are not just for talking with someone on the phone. We can order groceries, check out websites, pay our bills, look at real estate, see video and photos. The possibilites are endless.
How Drones Have Changed Real Estate Marketing
That's why differentiating property listings through high-quality photography and video pays huge dividends.
Today, the latest marketing weapon in real estate is the use of dramatic camera drone photography & video tours in online listings.
​
In today's world everyone is busy and on the go, wanting instant information.This is another critical piece of my overall marketing mix. I added some items that I call "The Little Stuff" that are an important part of my marketing as well. Print advertizing is still important (2019)
It's the "little stuff" that makes a difference and pulls it all together.
Marketing possibilites are endless in my book. Each property offers its own marketing challenges and I really take the phrase "think outside the box" literally. Below are some other marketing techniques that I have incorporated into my marketing. Mobile Marketing is part of my marketing strategy. In today's world everyone is busy and on the go, wanting instant information. Keep in mind that many sleep with their cell phones by the bed!
I added some items that I call "The Little Stuff" that are an important part of my marketing as well.
PRINTED MATERIALS

HIGH INTERNET PRESENCE

ADVANCED SIGNAGE

MOBILE MARKETING

INSTANT INFORMATION

WIDGETS

QR CODES